The past year has been an absolute blur for real estate here in the Greater Nashville Area – and for myself as well! With the Pandemic finally starting to wind down and having some normalcy beginning to return to our everyday lives, I would have thought that my work life would have done the same thing! Wrong! The real estate market blew up because of the record low interest rates and fewer houses available on the market for all the buyers wanting/needing to move and purchase new homes! Rental properties also went skyhigh – which complicated things too! It was a perfect storm – that we all learned to weather with multiple offers and LOTS of negotiating to try to get one step ahead of the other qualified buyers! Sellers enjoyed their properties selling for over-asking price! 🙂 Through it all – I enjoyed helping my clients more than anything in Buying and Selling their homes and helping them through the process! It literally makes me ecstatic to have very happy, satisfied and enthusiastic clients at the end of each day! I Would Love To Be Your Proactive, Trusted Advisor too – especially here in the Williamson County Housing Market!
Thankful for the Opportunity to Serve My Hometown Community of Spring Hill This Way Every Day!

Choose starKEY2YourHome for Your "Smooth Move" to Tennessee
With a looming recession brewing in the upcoming months, many buyers are hesitant to purchase a home right now! Yes the rates have gone up – but there is a small window right now that gives buyer's the upper hand since there aren't as many buyers swarming the market like even just a few months ago! Yes the interest rates have gone up, but they are still relatively low – in comparison to years ago! Talk to your lender – or I can recommend a few for you to chat with if you don't have a trusted lender that can guide you through various options that may work best for your personal needs this year!
Why It Makes Sense To Move Before Spring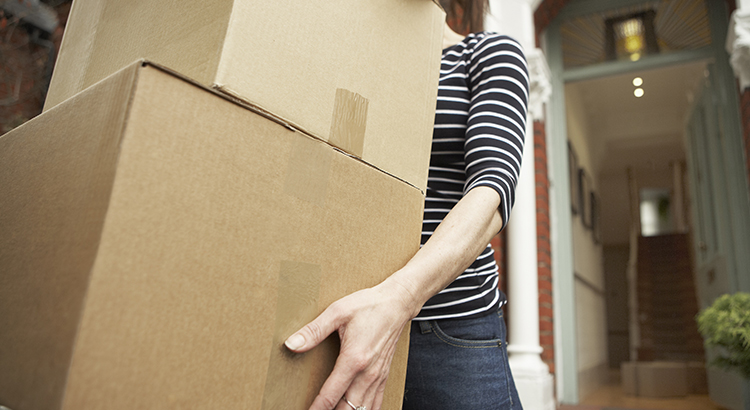 Spring is usually the busiest season in the housing market. Many buyers wait until then to make their move, believing it's the best time to find a home. However, that isn't always the case when you factor in the competition you could face with other buyers at that time of year. If you're ready to buy a home, here's why it makes sense to move before the spring market picks up.
Spring Should Bring a Wave of Buyers to the Market
In most years, the housing market goes through predictable seasonal trends in activity. Winter is typically a quiet point in the year, while spring sees a surge of buyers begin their search. And experts project that this year will be no exception.
Right now, buyer demand is low due to a combination of normal seasonal trends and a reaction to last year's rise in mortgage rates. But rates have started to come down since last November, which has more and more potential buyers planning to jump into the market. That means right now is a sweet spot if you're in a good position to buy, before more buyers reappear. Affordability is beginning to improve, but demand is still low — for now. Lawrence Yun, Chief Economist at the National Association of Realtors (NAR), shares:
". . . expect sales to pick up again soon since mortgage rates have markedly declined after peaking late last year."
If you're ready to buy a home, right now is the best time to do so before your competition grows and more buyers enter the market.
Today's Sellers Are Motivated
Low demand from buyers often means sellers are more motivated to work with you, and that can set you up to buy a home on your terms. In fact, sellers have been more willing to negotiate this winter because there are fewer buyers in the market. According to a recent article from Forbes:
". . . sellers gave concessions to buyers in 41.9% of home sales in the fourth quarter of last year."
But keep in mind, the advantages buyers have this winter won't last forever. The competition you face could be greater if you wait until spring to make a move, and increased buyer demand means sellers will have less motivation to negotiate with you. Be sure to work with a trusted real estate professional to learn what you can expect in your local market right now.
Bottom Line
If you're in a good position to make a move, it may make sense to move before spring. Working with your expert real estate advisor is the best way to learn about the current market and what it means for you. I would love the opportunity to connect today and to determine the best plan to achieve your homebuying goals.
I'd love to interview for the job of being your "REALTOR® of Choice"! Reach out Today, Don't Delay –
Call or Text Me @ 615.955.0240 or email me @ starKEY2YourHome@gmail.com.